Beach Shutters Photography
Family Beach Photographer serving Orange Beach and Gulf Shores
Beach Shutters Family Beach Photographer serving Orange Beach and Gulf Shores, Alabama. You can be sure to get the best possible photos in a relaxed, creative atmosphere. We specialize in beach portraits in beautiful Gulf Shores, Orange Beach, Perdido Key, and Fort Morgan. Our digital photos are high quality, enhanced, and heavily edited to ensure we deliver the perfect family beach photos. We use the highest quality cameras and lenses that take advantage of the beautiful natural light.   As a result, you get amazing photos. Our services include family beach portraits, wedding photography, senior portraits, business headshots, engagement, maternity, real estate photography. Beach Shutters delivers via an online gallery, downloadable digital link, and photo release.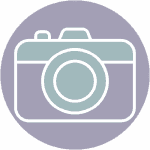 Relaxed Photo Sessions filled with laughter and love
ARTISTIC • IMAGINATIVE • FUN • CREATIVE
Save your vacation memories forever
Capture Every Moment…
Life is happening right now, it is what is important, and the best way to keep it special is through photography. Photos seal an occasion in time, so we can relive it later. Today's moments will be your memories, let us save them in the most beautiful light!
Have you ever wished you could go back in time, to see a face, hold your baby, or relive your wedding day? Photography can bring back such a flood of emotion. From the extraordinary to the ordinary, each photo is descriptive in its own way.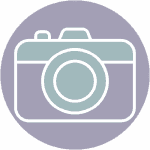 our very own love story
See what our clients have been saying about us.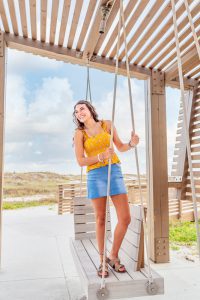 – JESSICA B.
Excellent service from start to finish! My daughter and I planned an Orange Beach vacation (we love the beach!) and decided to take mother-daughter/senior beach photos while there. After reading reviews and looking at pictures taken on their website, I chose Beach Shutters Photography. Cynthia did not disappoint! Despite the rainy day causing a mostly cloudy sunset, she captured stunning photos of us in our happy place! If you're wanting the best photographer in the area, give Cynthia a call! You won't regret it!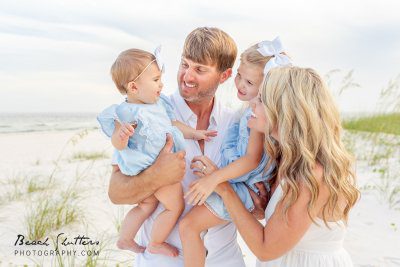 – Ann H.
Wonderful to work with Beach Shutters again. We got to work with Trey this time and he was awesome, patient, and professional. I am not very creative with pictures but I didn't have to worry because Trey had all kinds of ideas which were great. The weather earlier in the week was cold so Cynthia was flexible with waiting for a warmer day later in the week. I love working with these two and will certainly use Beach Shutters again.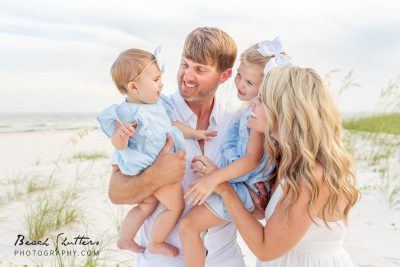 – Josh Y.
If you're searching for the best family photographer while you are on vacation in the Orange Beach/Gulf Shores area, look no further, Cynthia will instantly make you feel like she's known you and your children for years. She captures everyone's personalities beautifully and you'll have wonderful images to remind you of that amazing getaway to the beach. We will forever choose to book a session with Cynthia anytime we're in the area; it's now part of our tradition of visiting here!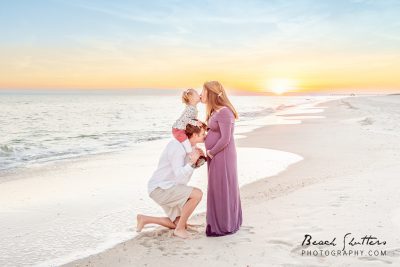 – Jess B.
Beach shutters is absolutely amazing! My family vacationed in Orange Beach and I wanted to get some updated family pictures (as well as maternity pics) while on our trip. We have never had professional photos done at the beach and Cynthia exceeded all my expectations. She did a fabulous job keeping my two young and energetic boys engaged and captured amazing photos that I will always treasure. Highly recommend and will be a repeat customer!
Photographer Orange Beach and Gulf Shores

Take the beach home.
Yes, you can take your vacation memories home with you, literally! Family photography lets us choose the moments to keep. Isn't that wonderful!  Hiring a professional photographer is better than any store-bought souvenir. Why?  Because beach portraits are art!   As an Orange Beach photographer, nothing pleases me more than to see our family photos proudly displayed on the walls of homes across America.

Because your family Story Deserves Telling
Our Photographers try to be as imaginative as possible when doing their shoots (click here to see an example of a photo session in progress). Imagination is key in catching that moment, or angle, that really makes you-you. We believe that your photos should truly represent your personality. It is humbling to know that out of all of the professional photographers in Orange Beach and Gulf Shores, you are considering us! Here are a few questions that previous clients have asked: