Christian & Jenna's engagement photos in Orange Beach were the talk of the town this week!
Christian planned the perfect beach proposal.  He would invite his girlfriend, Jenna, to the beach for a vacation and birthday celebration.  While they were here, he would ask her to marry him on the beach.  This seemed simple and very romantic.  He had no idea his proposal would end up on the local news!
That "heart in the sand" got lots of attention!
He drew a large heart in the sand.  His mom helped him out by placing candles around it.  Christian's plan was to wave from the heart to their family and friends above. signaling that she had said "Yes"!   The heart could be seen from his balcony on the 27th floor, as a result, it got lots of attention.
Another guest that happened to be on the balcony of his unit at the Turquoise saw the photo opp and snapped a few shots from the lower floors.
He posted a photo on facebook looking for anyone that could identify the couple so he could share the awesome pictures with them.  This post started a frenzy when WKRG5 news shared the story on their page as you know by now like with all fairy tales, there is a happy ending to this story!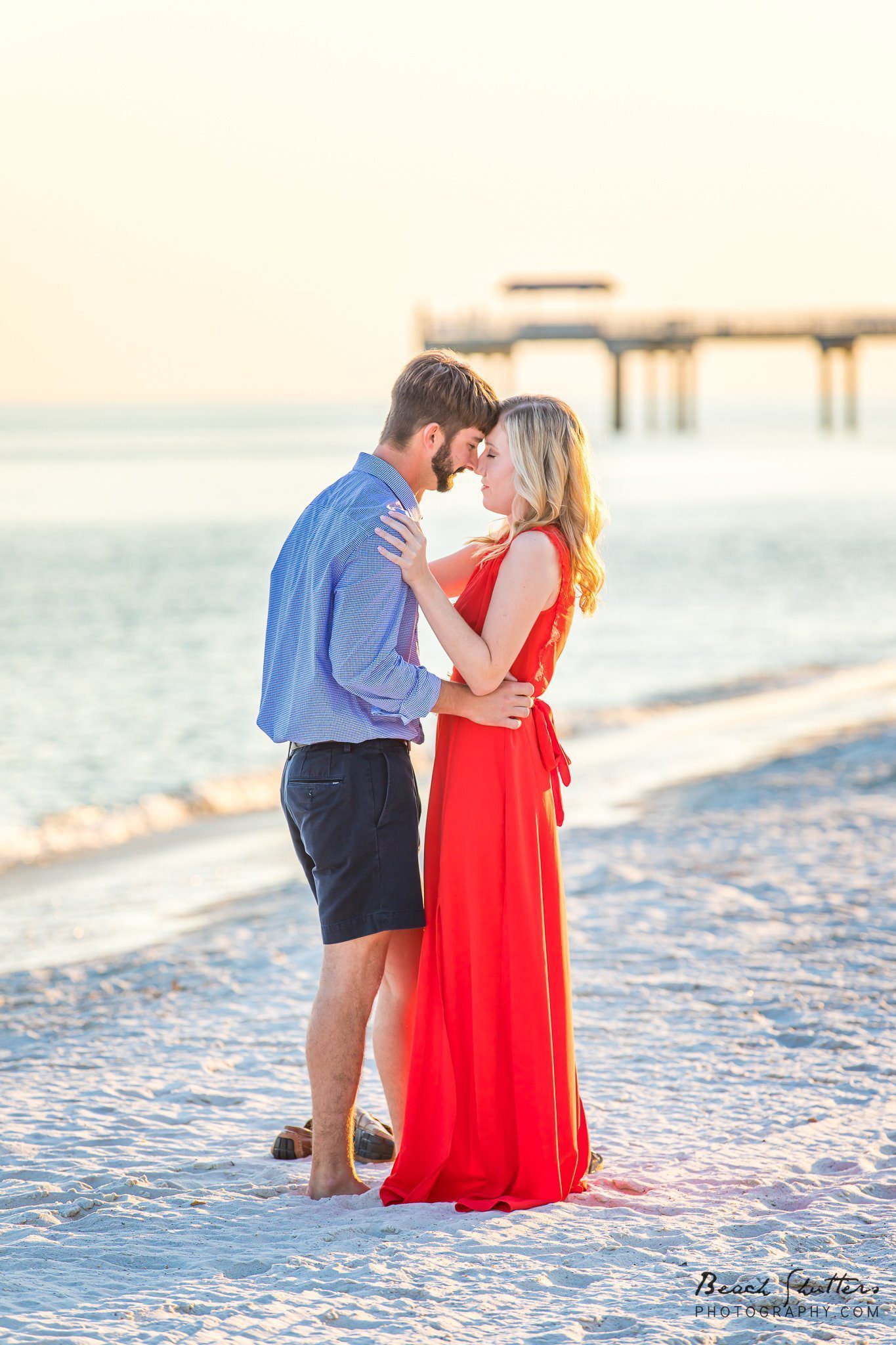 Right after she said YES
What started as simple engagement photos in Orange Beach, ended up with lots of publicity (the right kind) making this proposal unique.
Within 12 hours of posting, enough people tagged Beach Shutters Photography in the WKRG5 search to put everyone together.  The photographer on the lower floor, Brent, contacted us (Beach Shutters) via email.  He sent the photos to us.  We, in turn, emailed the full-size images to Christian & Jenna, which made them very happy!
The newly engaged couple said their phones have been blowing up!
As you can imagine, everyone was anxious to identify the mystery couple.  It did not take long for the post to reach friends of Christian & Jenna so that they could be notified.  It was not the way they planned to announce their engagement, but that is the way it worked out.  Sometimes things go better than we could have imagined.
We have been contacted by a journalist that would like to write a story about the past 24 hours in the life of Jenna & Christian.
Who knows, their 15 minutes of fame may have just turned into something wonderful.  I know if nothing else, they have a sweet story that they can remember forever.  Thank you, Facebook, WKRG5, and Brent Willams for using facebook the way it was meant to be used.  Facebook is connecting people and sharing the good news!