FAQ – Things to do in Orange Beach
Thank you for visiting our FAQ – Things to do in Orange Beach. Beach Shutters would like to offer a few "things to do in Orange Beach." Here we have answered some of the most commonly asked questions our clients have asked over the years. Beach Shutters FAQ page is about more than just your photoshoot. 
Got Questions?
What services do you offer? Beach Shutters is primarily natural light, lifestyle photographer, offering family beach portraits, wedding photography & real estate photographer.
Where are you located? The beautiful Alabama Gulf Coast is our workplace. Our hometown beaches are Orange Beach, Gulf Shores, Fort Morgan & Perdido Key.
When do you take photos? The Golden Hour is the best time to take pictures, at sunset or sunrise.
Why take family photos? To capture a moment that is soon to be gone forever & impossible to reproduce.
How do we sign-up? Contact us to get started. We do our best to keep the process simple.
Beach Shutters has answers to our Frequently Asked Questions (Faqs). Let's start with booking. If you have already decided to make us your local photographer, the steps to book are simple. We ask that you start with the questionnaire (link above). The booking questions allow us to know your travel dates, the number of people in your family & the best location for your photos. After receiving your info, we will get back to you on our availability and send a booking proposal (through Sprout Bookings). A Sprout proposal includes a link to pay the retainer. The contract will include an estimated start time (weather permitting) and the address or link to the closest photo location. It is an easy process!
How much will a photo session cost?
Thoughtfully, we display our prices for everyone to see before booking. All of our packages are on the Investment page. There are no hidden fees or sitting fees. Our high-resolution, digital images are delivered within 1-8 weeks via a downloadable link (PixieSet) for you to print anywhere. We like to keep our process as simple as possible, with no back and forth. We do not sell prints. Selling only digital packages keeps your printing cost low so that that big canvas can be in your budget.
Want to know more about Beach Shutters Photography?
Anyone thinking of booking a photo session with a photographer in Orange Beach or Gulf Shores would probably like to see examples of our work, correct? We have thousands of samples for you to browse through! While you are visiting our webpage, click ar und. Each portfolio post will contain several images. The same is true about our blog page and a few published works.  If you still want to see more, we have all of the social media you can imagine. Check us out on Facebook, Instagram, Twitter, Pinterest, and Google My Business. We post everywhere!
What makes Beach Shutters different?
BSP is a lifestyle & documentary photographer serving the Alabama gulf coast and surrounding area. Family interactions are encouraged during our time together—more than smiling at the camera. The objective is to tell your story and document a time in your life. Photo sessions with us are barefoot on the beach and full of love & laughter. Beach photography is not like the studio photos you endured in your childhood. Let's do this!
Do you travel to other locations?
Vacation beach portraits are trendy here on the Alabama coast. From March- to September, we are booked solid here on our home turf. October -February is slower for Orange Beach and Gulf Shores tourism. This Fall/Winter Break allows for much-needed tr vel. We frequently book sessions in the Destin area and beyond. It is a nice change of scenery and a fun road trip. So yes! We do travel to other locations when our schedule allows.
Thank you for reading our FAQ & Things to Do in Orange Beach page!
If you have suggestions for items to be added to my page, please email me beachshutters@gmail.com, and I will add them to the list.
There are so many fun things to do in Orange Beach!
Our little coastal community that I call home is also one of the most fabulous family vacation destinations on the Gulf Coast! As a local, my most frequently asked question, or "FAQ," is: "What are some fun things to do in Orange Beach?" The obvious answer would be to go to the beach! Orange Beach does have beautiful blue-green water and white sand! Grab your sunscreen and visit the beach for sure. Afterward, the possibilities are endless! Gulf Shores and Orange Beach has something for everyone!
Beach Shutters would like to support our local beaches in Leaving Only Footprints. Thank you for joining us to keep our beaches beautiful and respect the protected areas.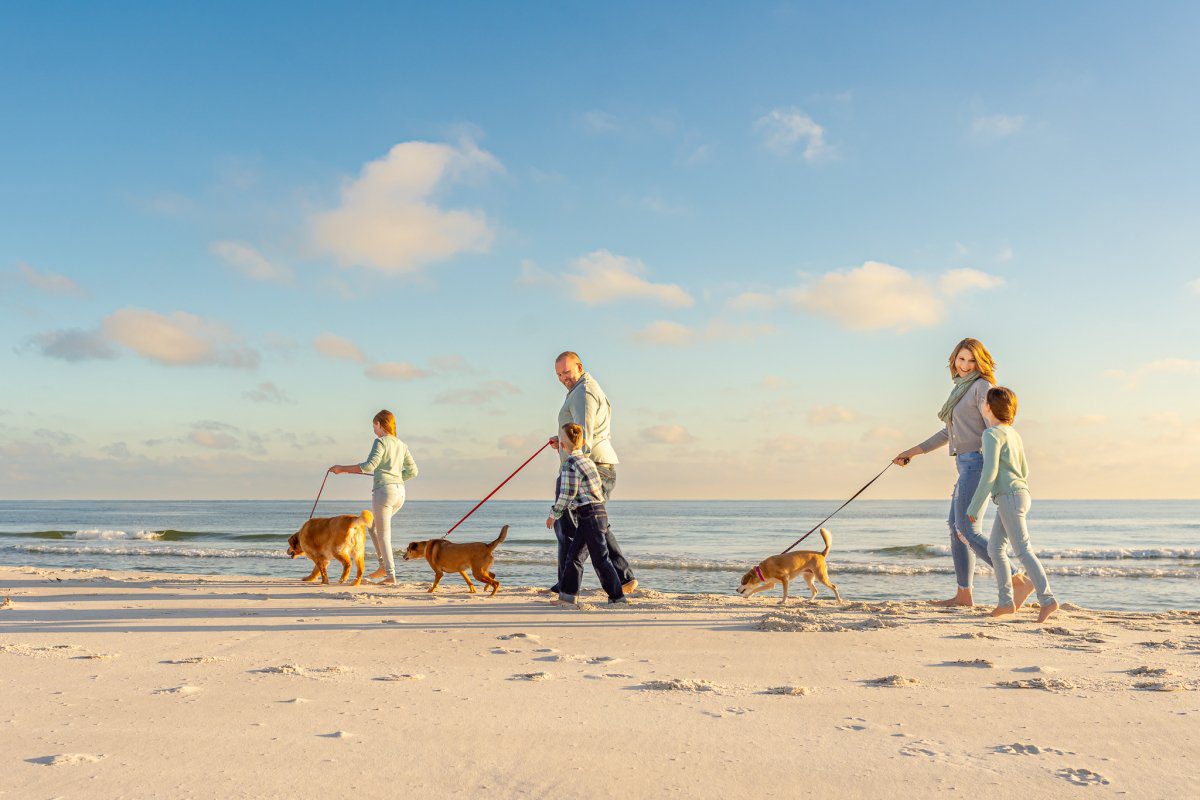 See our FAQ's below
Fun things to do in Orange Beach!
BeachShutters
2023-03-08T15:06:56-06:00
Fun things to do in Orange Beach
There are so many fun things to do in Orange Beach!
Here are our suggestions. This little coastal community I call home is also one of the most fabulous family vacation destinations on the Gulf Coast! As a local, here are my FAQ: "what to do while in Orange Beach," short and long answers. Of course, you are here for the beach! We have beautiful blue-green water and white sand, so grab your sunscreen and visit the beach! Aside from a day at the beach, there are so many other activities that Orange Beach offers:
Hit the Back Country Trails!
Walking trails are in Orange Beach and Gulf Shores. If you see an entrance, check it out! They allow biking and skating, two more fun things to do in Orange Beach!
Get Artsy!
The Coastal Arts Center of Orange Beach is a destination in itself! This place is fantastic. I have photographed many families and weddings at this location. It is on the bay in Orange Beach, sitting under the oaks with hanging moss. The buildings themselves are picturesque. You will find local artists' work on display and for sale. There is also a very impressive Clay Studio and the Hot Shop. Both offer classes to make pottery or stained glass. Please stop in and see their demonstrations; they always welcome visitors!
Let's Go Shopping!
No matter what you are looking for, you will find that Orange Beach has some unique shops. My favorite shopping for casual clothing and the home is Salt Coastal Outfitters on the beach road. This store carries comfy beach-style clothing and accessories with styles all its own! Whenever my sister comes to town, she wants to go to Salt! Another great store for you ladies is Wildflowers Boutique on Canal Rd. It also carries very stylish clothes at an affordable price.
If the whole family is shopping together, you can't go wrong at the Wharf. They offer something for everyone. Just start at Shades and spread out from there! I suggest Sunday brunch at Ginny Lane's. Trey and I like to spoil ourselves about one Sunday a month with Brunch and Jazz.
Fishing and Watersports!
I did not forget about you, fellas! The fishing is nut's around here. Countless charter boats go out daily, and I hear great things about so many. I have been on a few walk-on trips and highly recommend the Reel Surprise. Randy and the crew have been doing this for years and have a great system.
How about Parasailing? Now that is a fun thing to do in Orange Beach!
Parasailing, jet ski rental, and other water sports are at Pleasure Island Parasail. Chip and Kerry have all of these covered for you and the kids! Please don't be scared; I have participated in all of these activities with them and had a blast!
Sail the Wildhearts for a fun adventure for the whole family. Trey and I also have taken this cruise at sunset for our anniversary. They serve fresh fruit and snacks, and you bring your drinks. Very fun and romantic! The least expensive boating excursion, and probably my favorite, is a dolphin cruise on the Fun Boat!
Keep your Mind and Body In Shape!
There are two great yoga options in the area. In Gulf Shores, I highly recommend Glow Yoga. They even offer Hot classes if you like to sweat. Orange Beach visitors can find a classy mobile studio called Orange Beach Yoga.
Kids
The most popular daytime activity for the kiddos is Waterville! They have everything, from waterslides and roller coasters to a surfing simulator! After a day at the waterpark, you can take them to the Track or Adventure Island for more games and fun!
There are Angels in Pensacola!
I have two enjoyable suggestions for kid activities. Check the Blue Angels website to see when the Angels are practicing. The Navy base is not too far away, and the practice show is like the real deal, with no crowds. You can also visit the Air Museum.
Ah, But there are more Fun Things to Do!
Similar to this, but in the other direction, is the Battleship in Mobile for you boys. I bet you can convince mom to make the day trip if you promise to stop by Fairhope on the way! Here you will find great shopping and dining.
Night Life
You may have heard of the FloraBama. It is right there between, you guessed it, Florida and Alabama. It is worth saying you have been—an experience for sure. Also, check the schedule at the Wharf's Amphitheater. I have seen many great concerts under the stars at this local venue! A very entertaining evening out for my family is the Brandon Styles Show. Brandon's dinner theater at OWA is in the city of Foley. If you can get tickets, do it! You and the whole family will enjoy this clean Vegas-style family show!
OWA also has an amusement park with rollercoasters, an indoor water park, and many shops and dining activities for the whole family.
Have fun!
I hope my long list of favorites is helpful. I will admit I am a bit spoiled living here in Orange Beach. There are so many things to do! If you have any suggestions of your own that I failed to mention, please let me know. Have a great vacation, and update your family photos with Beach Shutters photography again this year!
There are so many fun things to do in Orange Beach; I have hardly scratched the surface! Thank you for reading our extended FAQ Fun Things to do in Orange Beach post!
See You at the Beach!